2017年に続き2018年も開催された、AteliermaticとKimSongheの二人展。
Ateliermatic(アトリエマティック)として、自身のアートワーク作品を製作し、不定期に展示を行っています。アクリル、大理石のアートピースをメインに、大理石を使ったオリジナルの家具や壁面棚など空間装飾も力を入れ、無駄なものはそぎ落とし、大理石の力強さや作品の色が出てくるように、唯一無二の展示空間を演出しました。
Ateliermatic and KimSonghe held an exhibition in 2018 following a successful one in 2017.
Wherein Ateliermatic creates his own artwork and exhibits it on an occasional basis.
Focusing on acrylic and marble art pieces, utilizing space and decorating with original furniture and wall shelves, scraping off items, and bringing out the robustness of marbles and featuring the color of the work, Ateliermatic created a unique exhibition space.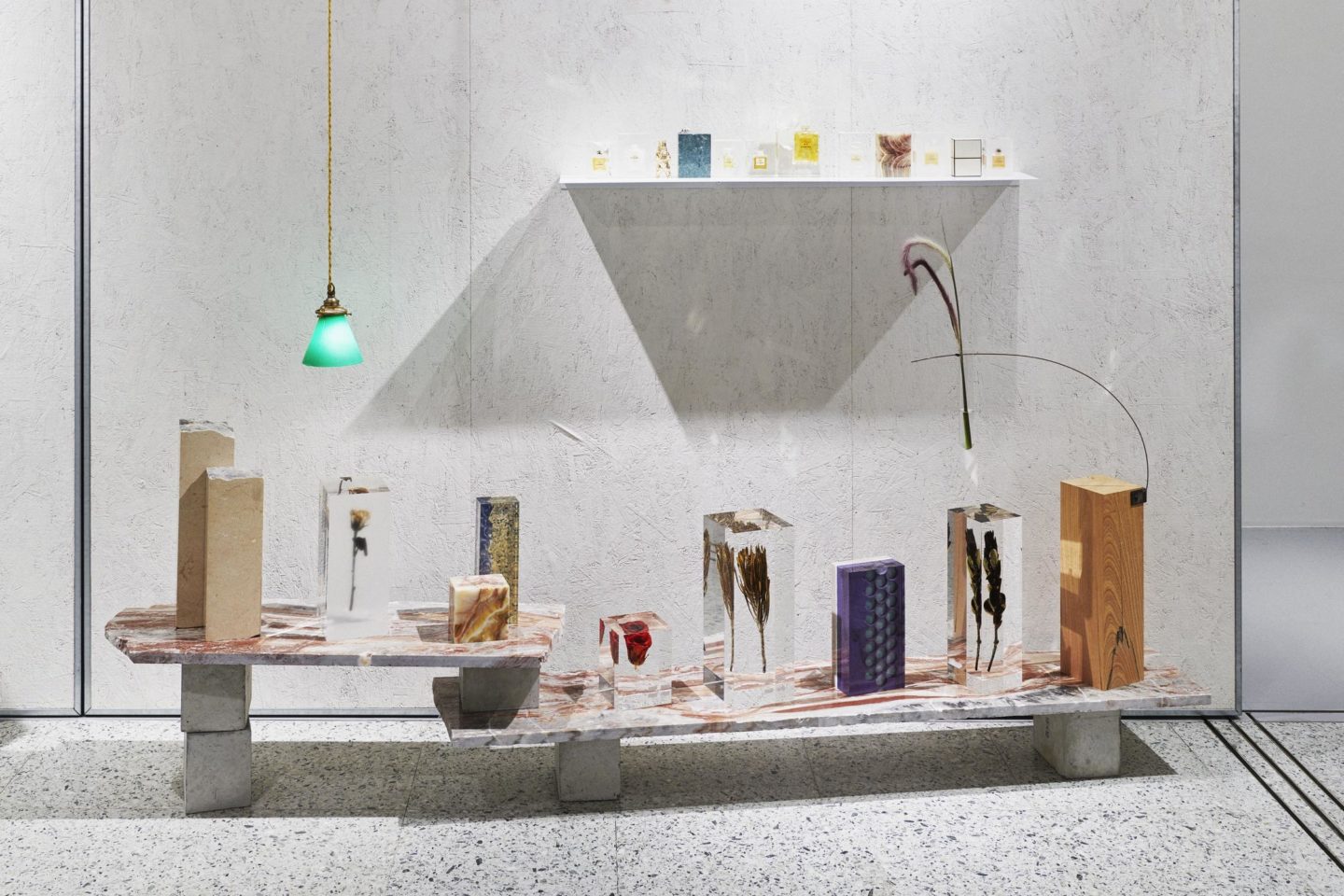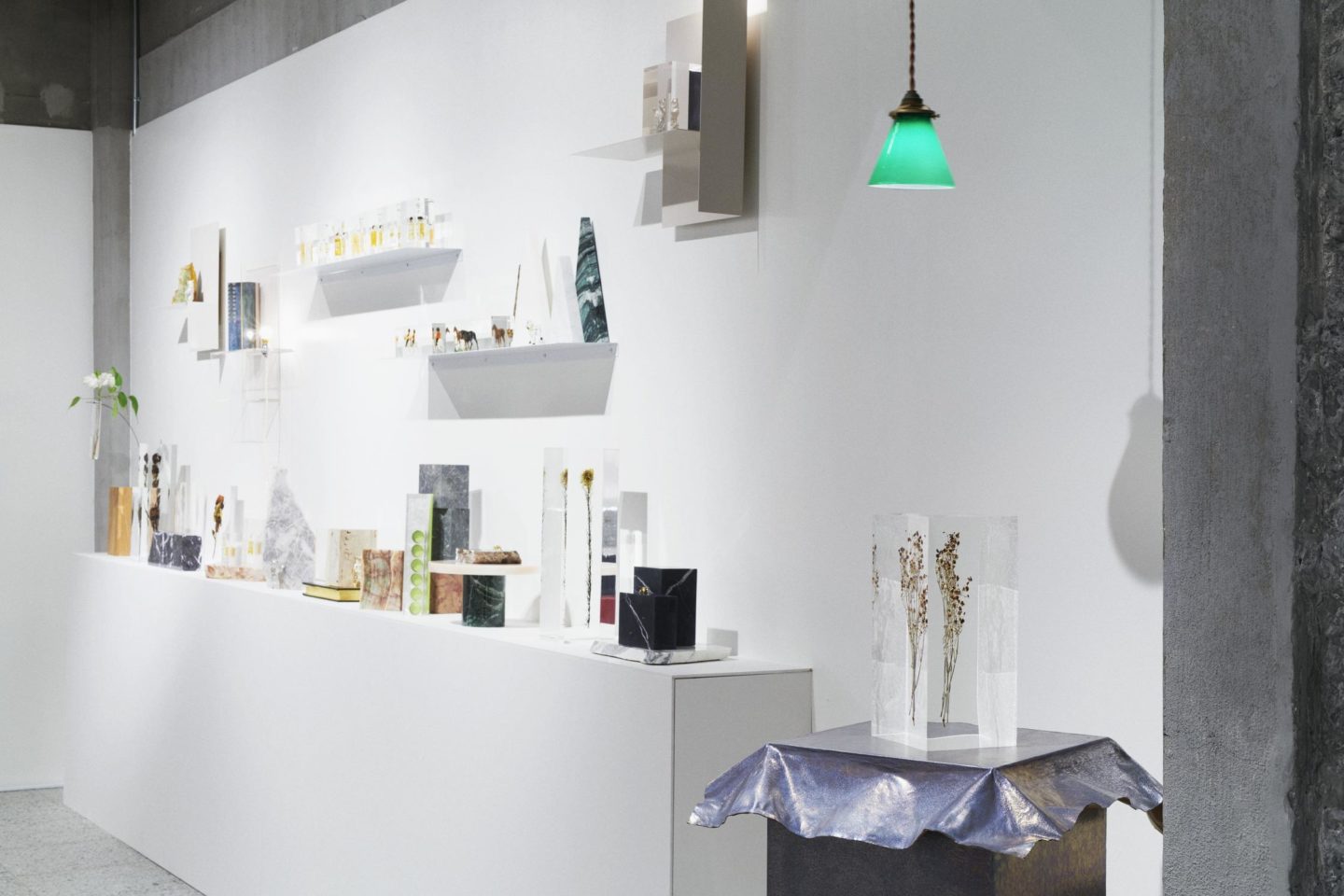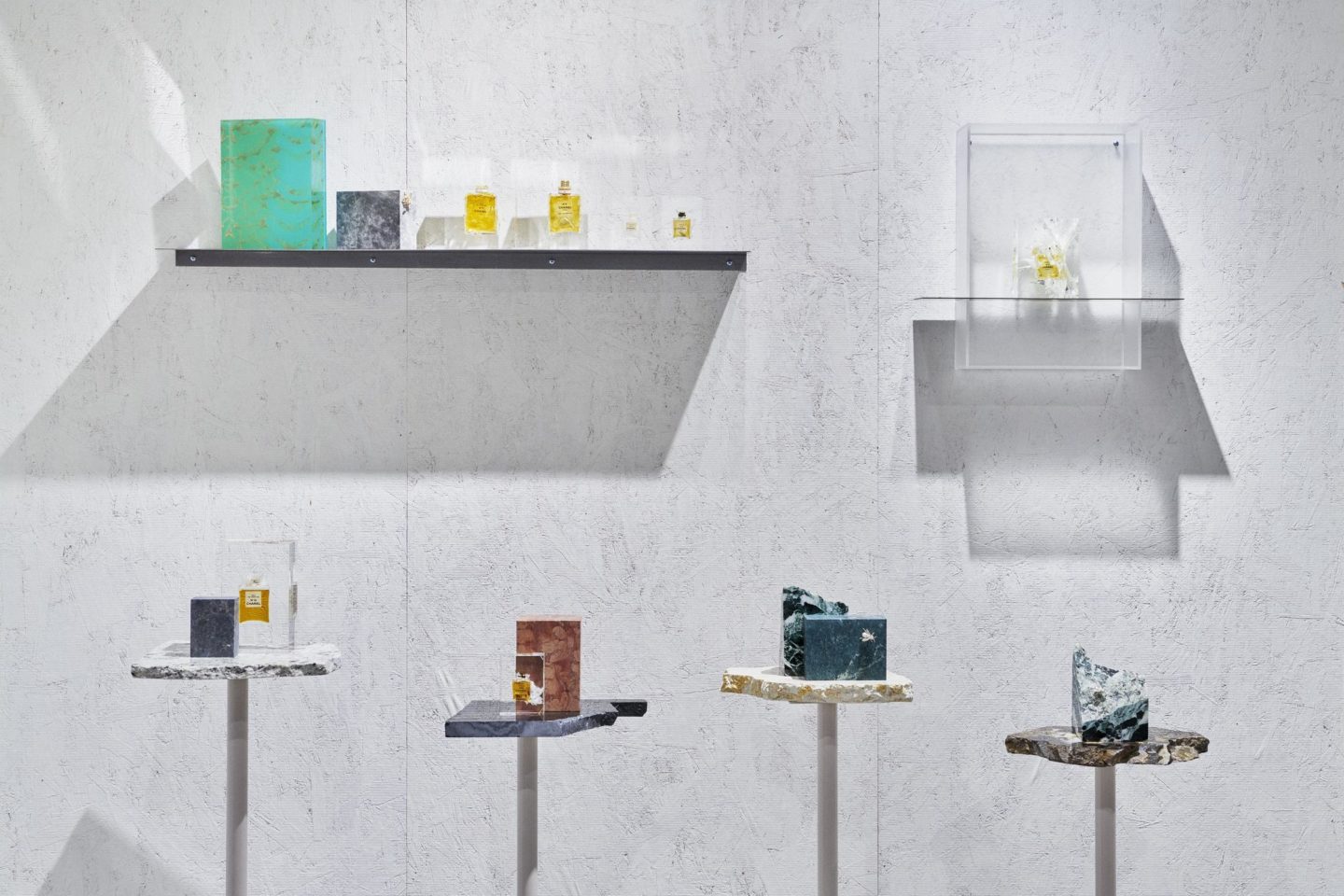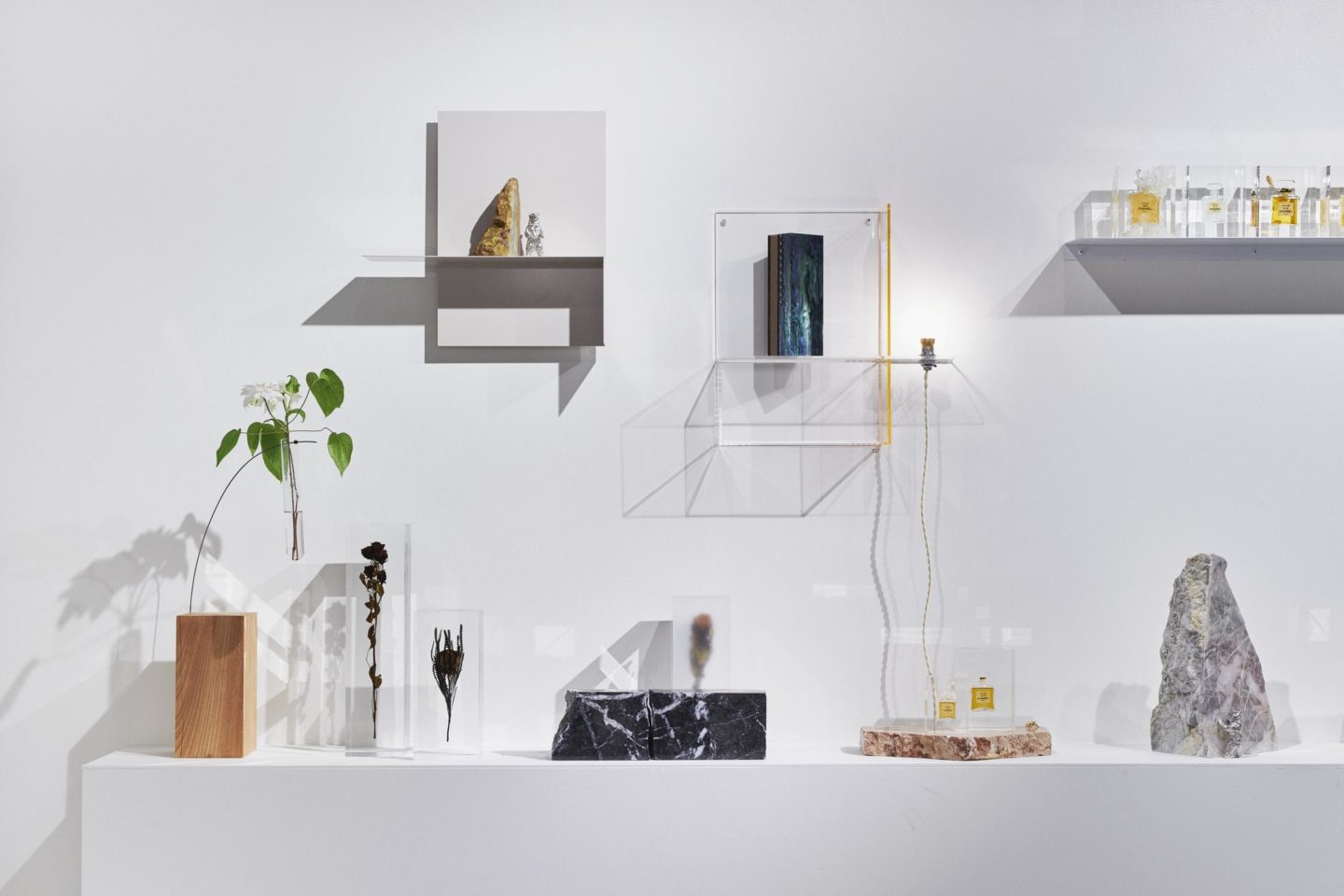 カットする面が違えば、見えてくる模様も違う大理石の表情と、無骨なまでの荒々しさを見せるその断面。きれいに収めるというよりも、偶然性をそのまま形にし、意図しない部分を敢えて全面に押し出していきました。
また、ボタンやアクセサリー製作で使用されるデッドストックのアクリル板を何枚も積み重ねた上から透明の作った積層シリーズは、ボタンなどのパーツに抜かれた抜き殻をあえて使い、二度と再現することのできない形を作品に落とし込みました。
If the surface to be cut differently, it brings out the uniqueness and ruggedness of the appearance of the marbles.
Making the cross-section becomingly more visible. Rather than keeping it neat, it's enabled me to unintendedly visibly show out all parts.
In addition, from stacking many acrylic plates of dead stock used for making buttons and accessories
The laminated series made of transparent is used again with the shell removed from parts such as buttons, and that's been reproduced again
I put the impossible shape into my work.