代官山の美容室 ROUN の内装デザイン及び一部制作をmaticにて担当。
少し変わった平面の形状の物件であり、更にはお辞儀するかのように店内側に傾斜のかかった壁や台形の窓など、プランニングの難しい特徴的な空間。実寸模型や部分模型などで検証を重ねて、体感で寸法を捉えていきました。
matic designed and partially produced the interior of the ROUN beauty salon in Daikanyama, Tokyo.
The property has a slightly unusual flat shape, and furthermore, the walls are sloped toward the interior of the store as if bowing, and the trapezoidal windows are characteristic of the space. We used a full-scale model and a partial model to verify and capture the dimensions by feel.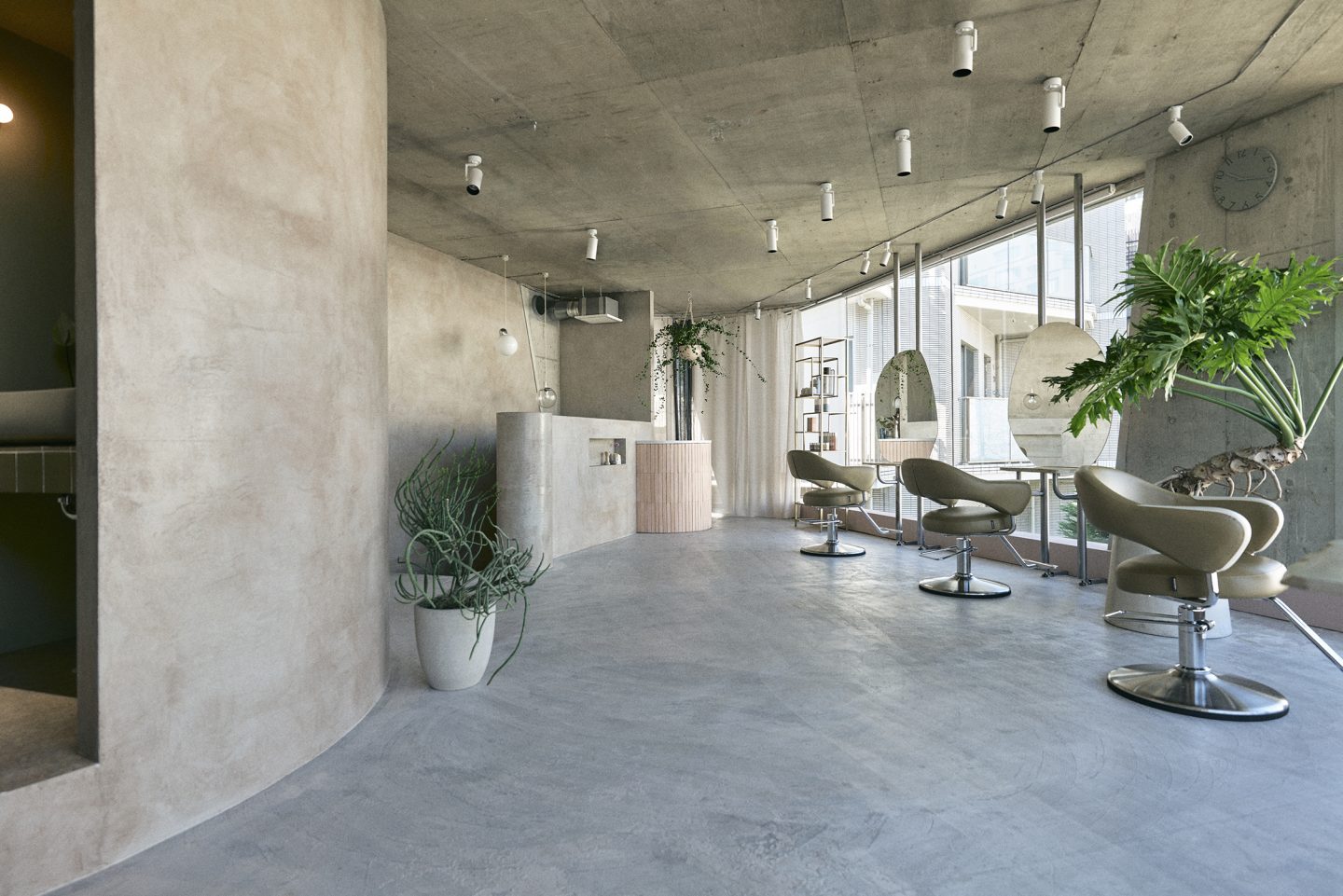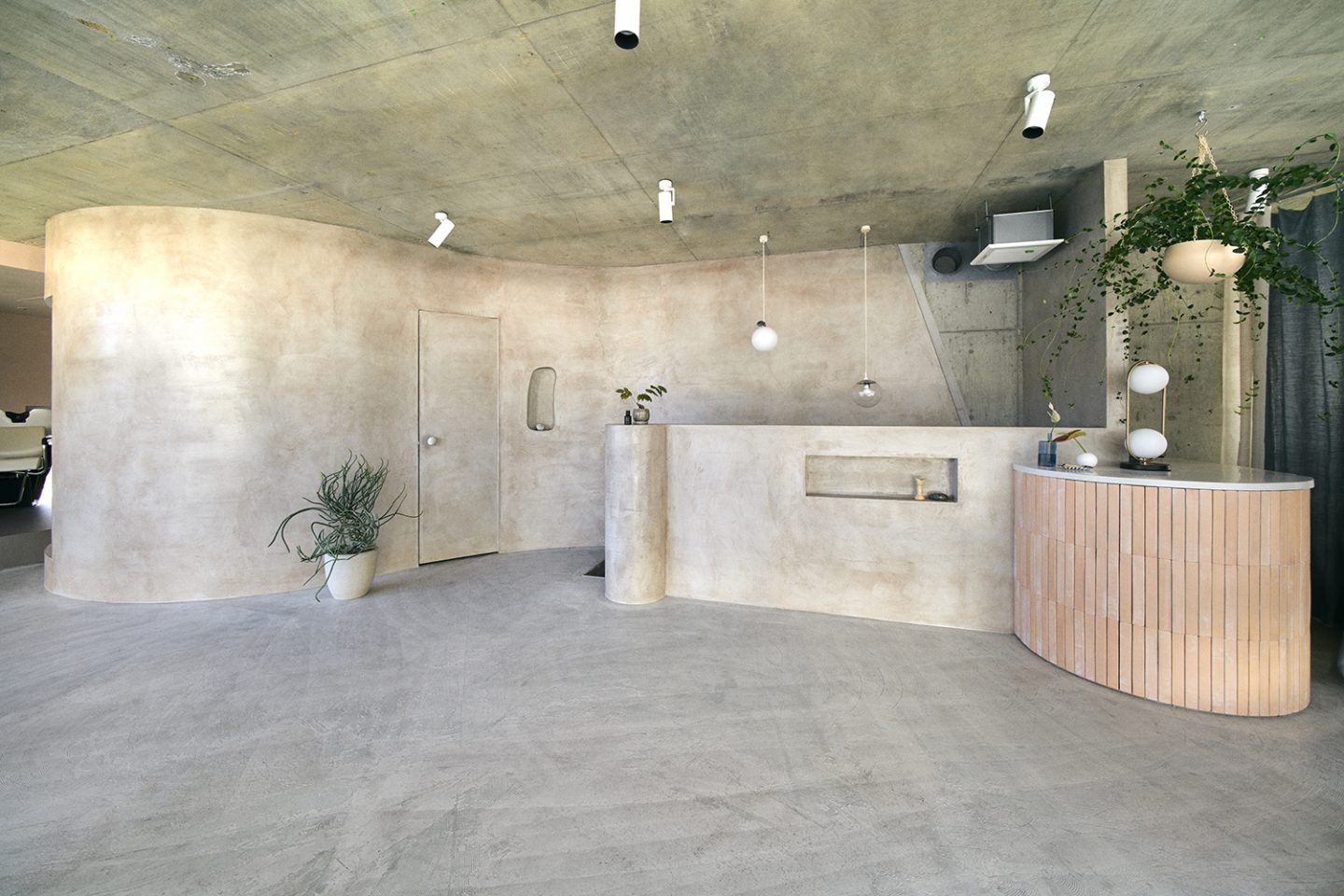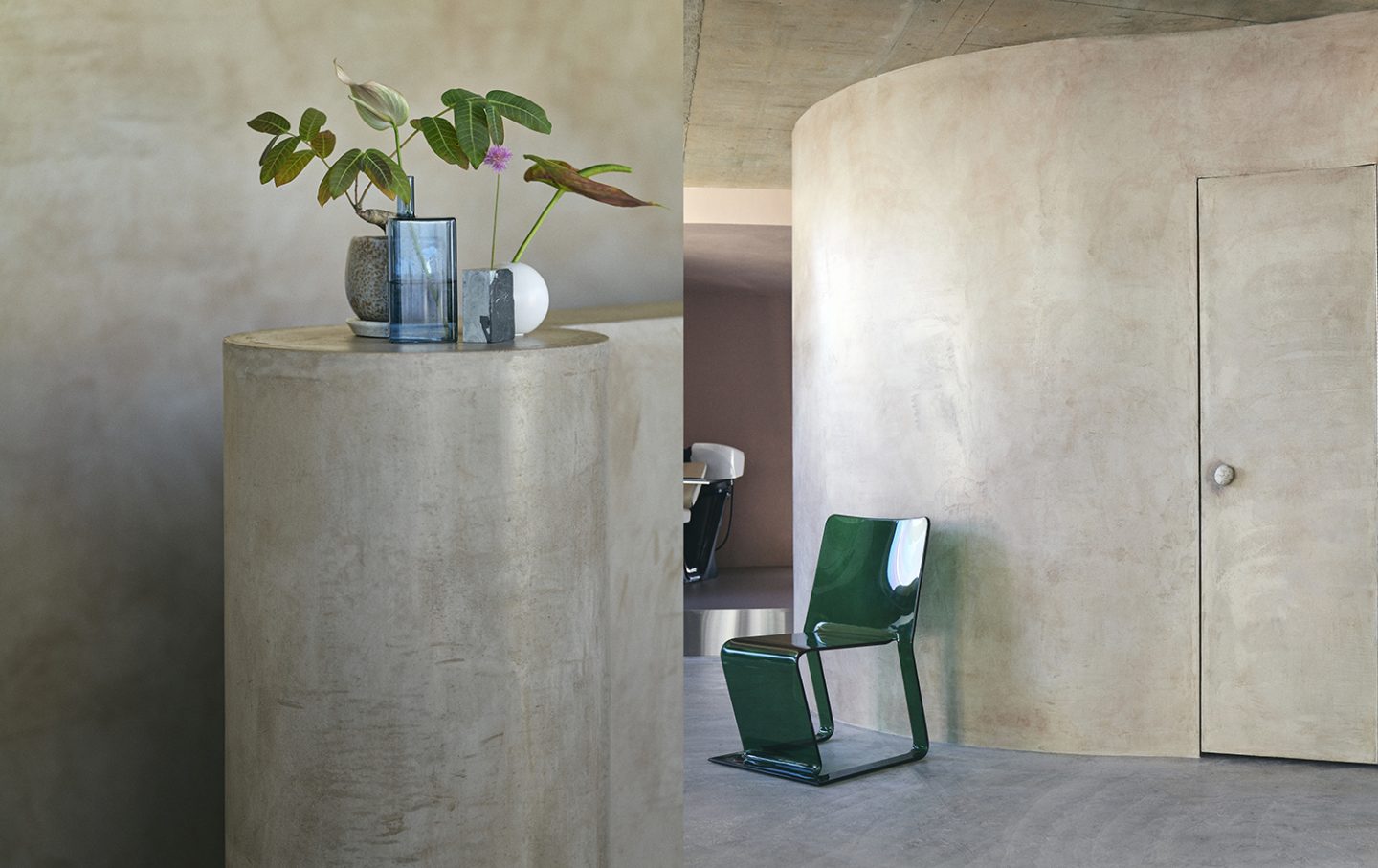 空間の中で特徴的な曲線の壁はモルタル仕上げの上に染色を、カット台のミラーはラフなフリーハンドのラインで作ることで、コンクリートに囲まれたハードな空間に柔らかさを。
The curved walls that are characteristic of the space were stained over a mortar finish, and the mirror on the cutting table was made with rough freehand lines to bring softness to the hard, concrete-enclosed space.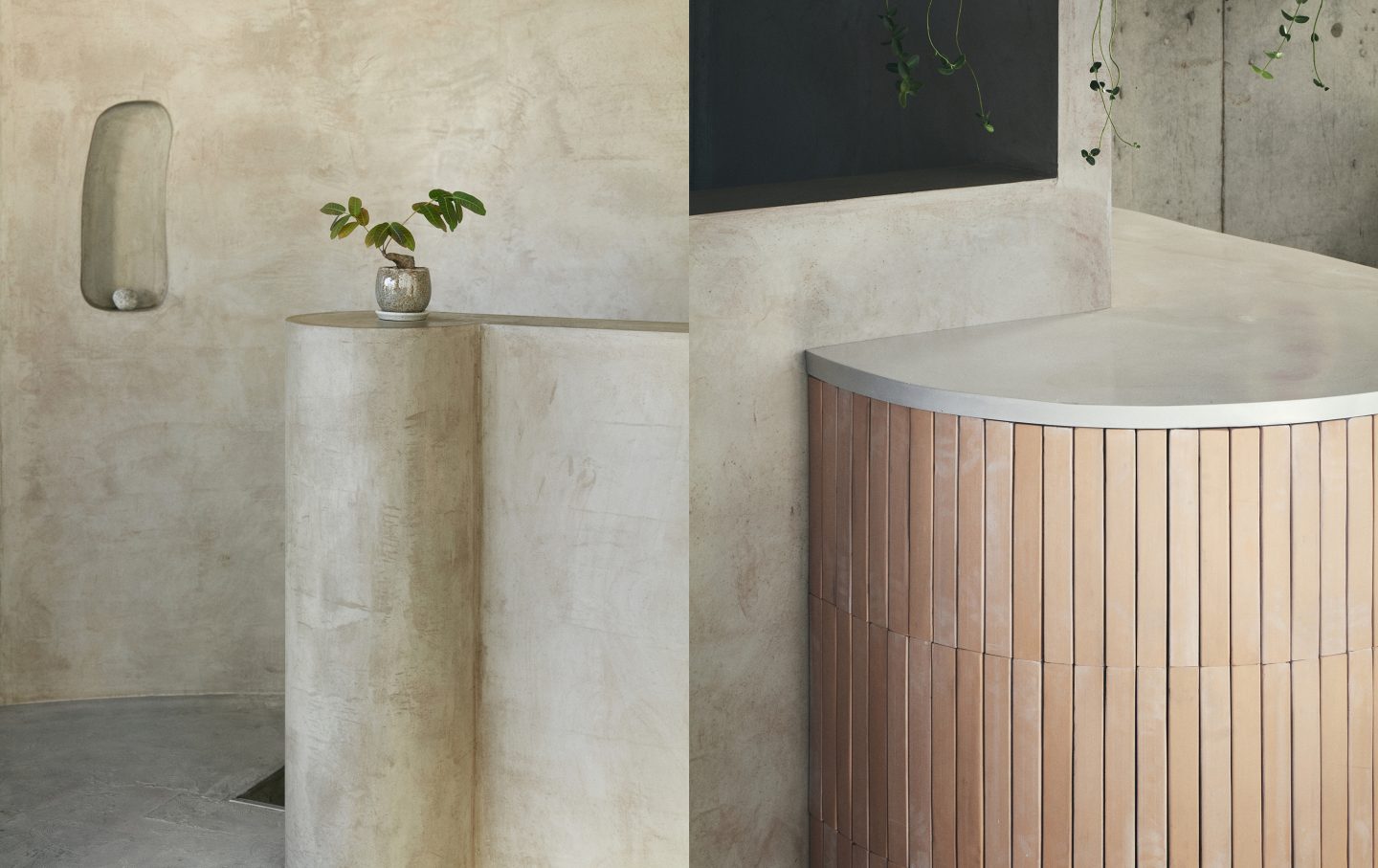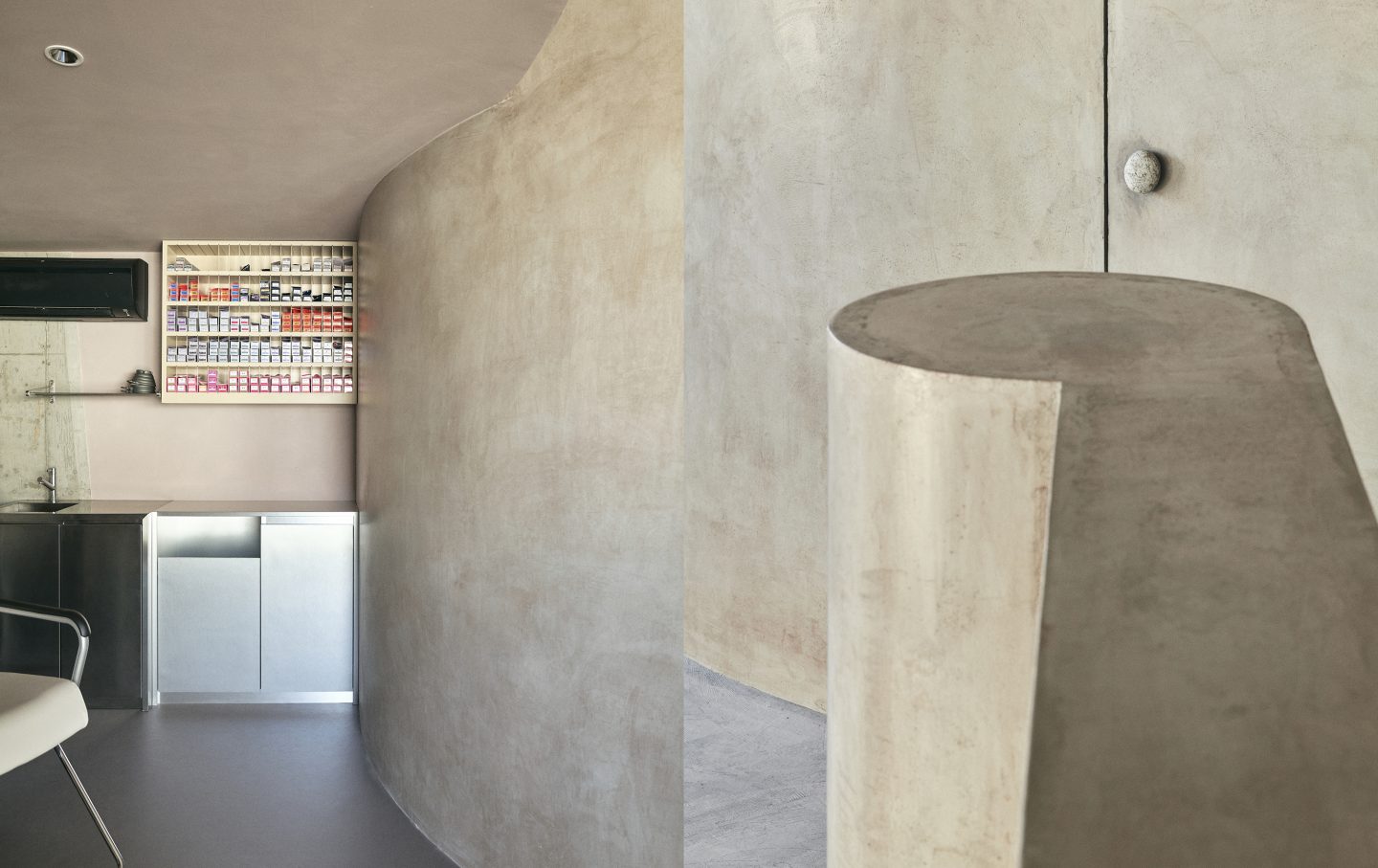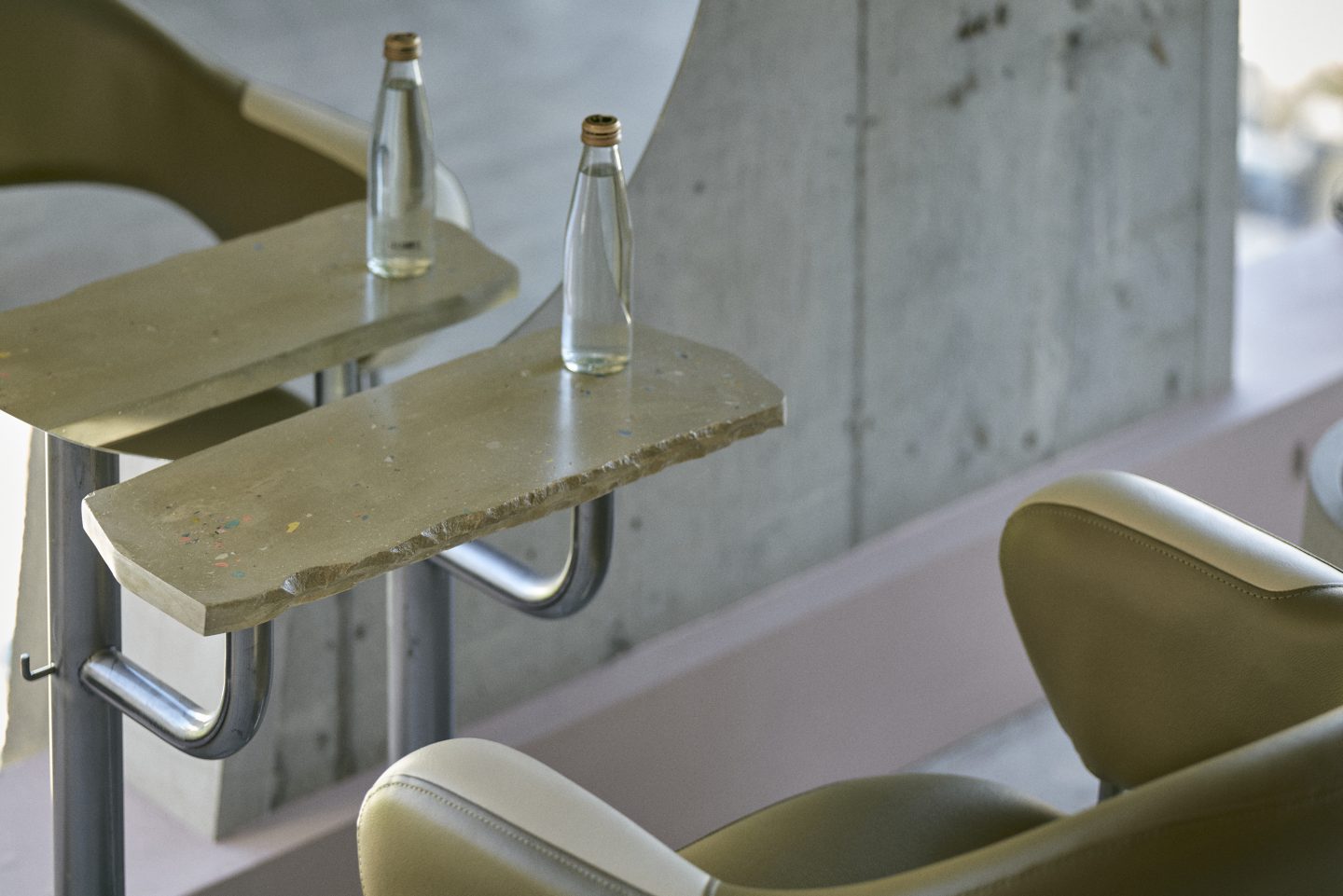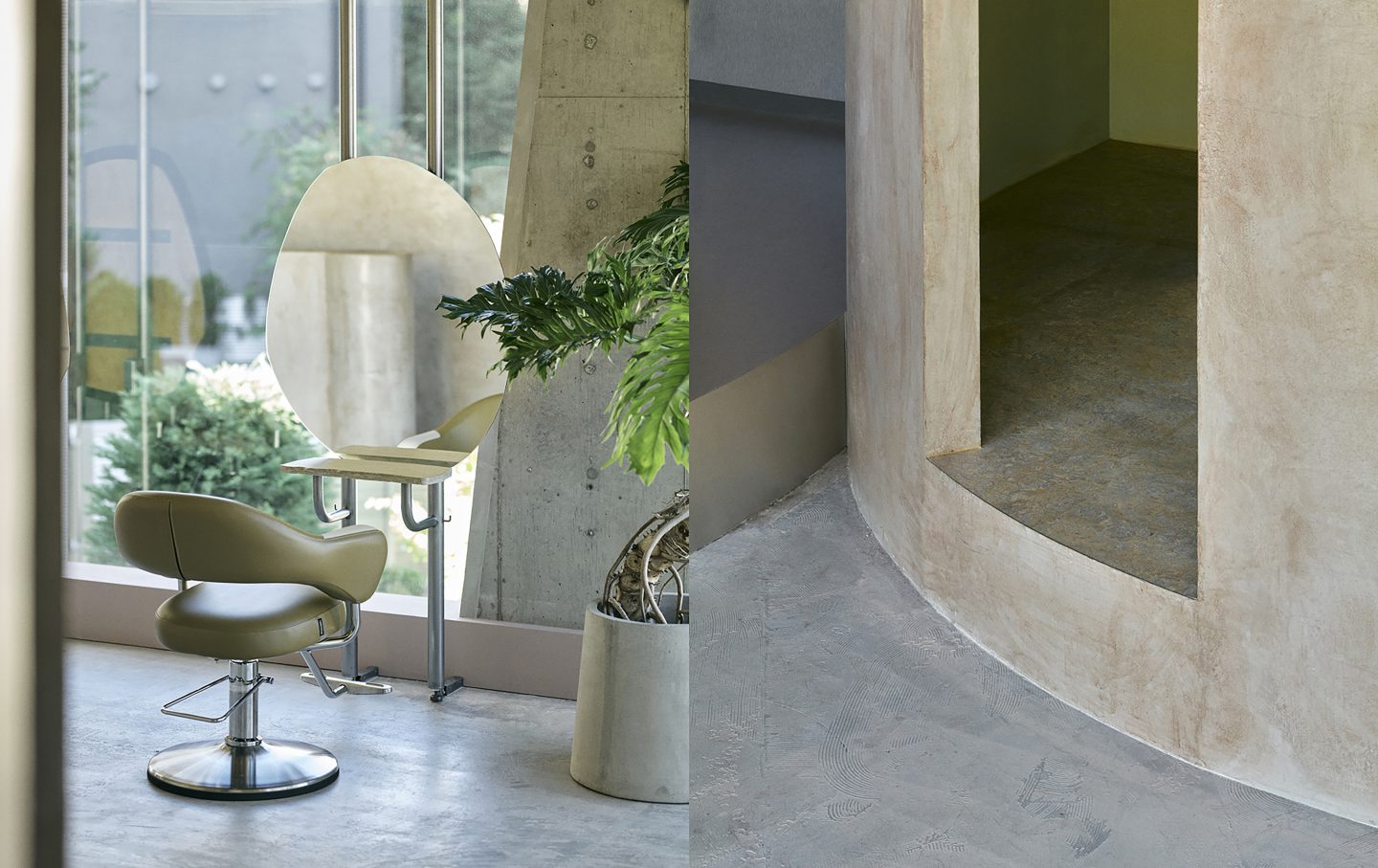 レセプションカウンターやカット台の小さなテーブル、トイレットペーパーホルダーなどは空間のテイストに合わせてmaticが自ら制作。きれいすぎないラフなラインを取り入れることで、緊張を和らげるリラックスできる空間を目指しました。
The reception counter, a small table for the cutting table, and a toilet paper holder were created by MATIC himself to match the taste of the space. By incorporating rough lines that are not too clean, we aimed to create a relaxing space that eases tension.